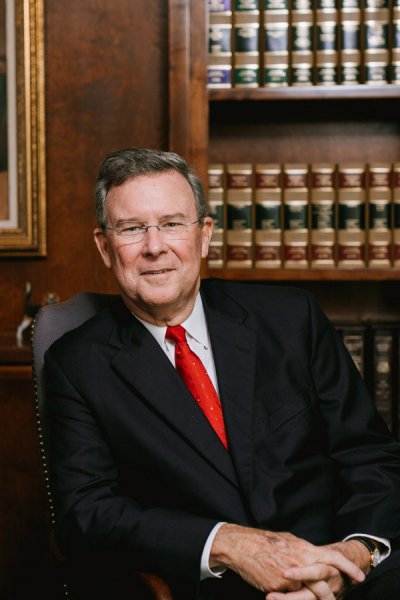 Allan R. Chason
Email: achason@chasonlaw.com
Allan R. Chason was born in Mobile, Alabama. He obtained his undergraduate degree in 1972 and his law degree in 1976, both from the University of Alabama. He was a member of the Alabama Law Review and served on its Editorial Board from 1975 to 1976. He received various scholastic honors during law school, including the Dean M. Leigh Harrison Award, and was elected to the Order of the Coif and the Farrah Law Society.
He has engaged in the private practice of law since 1976 with the firm of Chason & Chason. His practice is primarily in the area of civil litigation, including personal injury and products liability defense, real estate, and commercial litigation. He is admitted to and regularly practices in state and federal trial courts in southwest Alabama. He handles appeals before the Alabama Supreme Court, the Alabama Court of Civil Appeals, and the U.S. Court of Appeals for the Eleventh Circuit. He appeared before the United States Supreme Court for oral argument of , 513 U.S. 265 (1995).
He is presently a member of the Alabama State Bar Association and served for ten years as a member of The Board of Bar Commissioners for the Twenty Eighth Judicial Circuit. He is also a member of the Baldwin County Bar Association, serving as its President from 1985 to 1986, and the Alabama Law Foundation, serving on its Board of Trustees from 1996 through 2002 and as its President from 2000 through 2002. He is a Fellow of the Alabama Law Foundation and the American College of Trial Lawyers. He is listed in the Best Lawyers in America for Commercial Litigation and Super Lawyers.
Mr. Chason has served on the Board of Directors and as President of the North Baldwin Healthcare Foundation, on the Board of Directors and as President of the North Baldwin Chamber of Commerce, on the Board of Directors and as Drive Chairman of the North Baldwin United Way, and on the Board of Directors of the Bay Minette Kiwanis Club. He is an active member of the First United Methodist Church of Bay Minette.